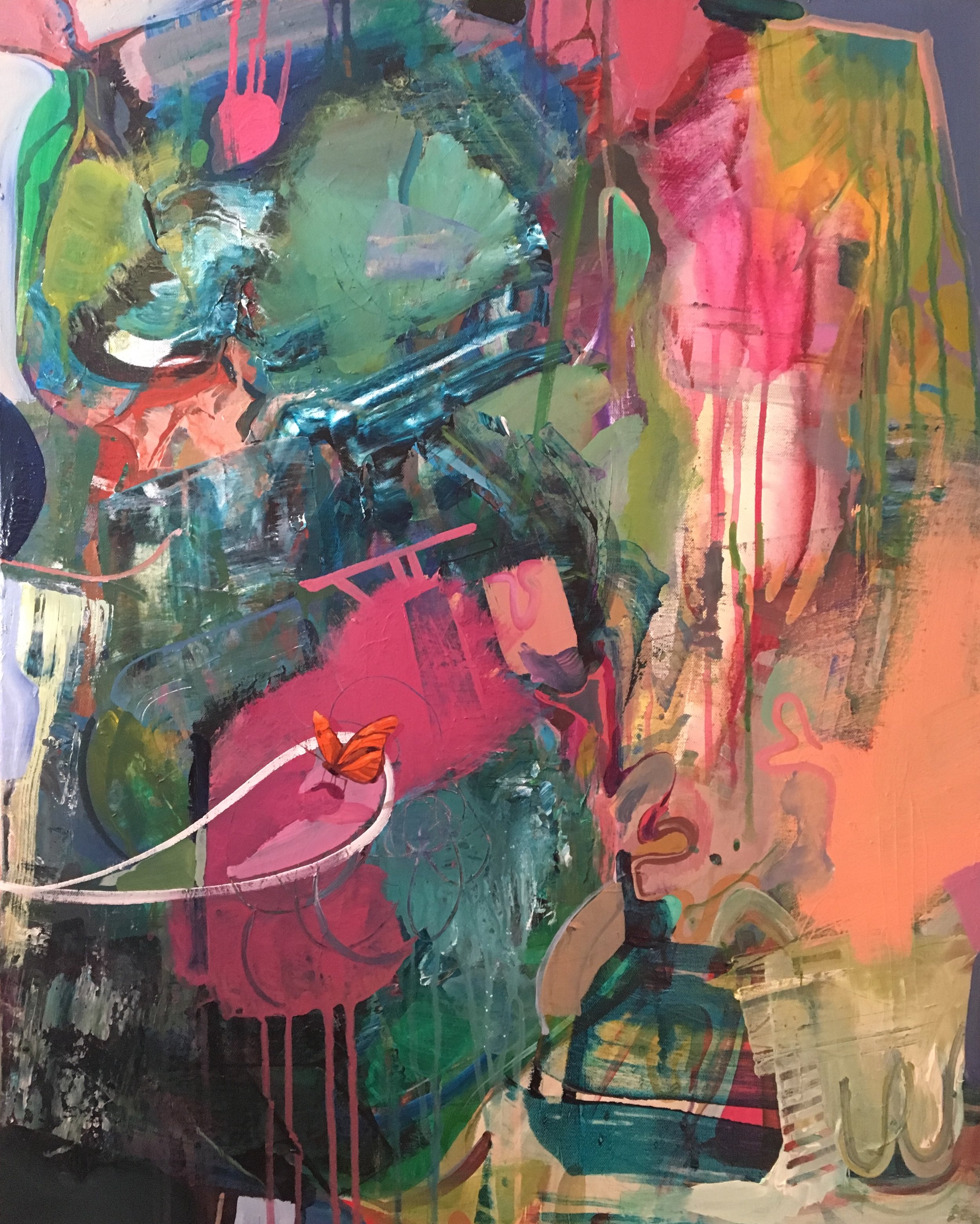 Night Dance
12" x 12"
Acrylic on Canvas on Panel
2017
SOLD
If I could see the world through another's eyes, would I recognize it?
I paint abstract environments that bear little to no resemblance to the world we inhabit. But the residents of these alien lands, comparatively naturalistic butterflies and moths, seem at home.
I frequently ponder what it would be like to be another person, species, or organism. These paintings seek to illustrate how alien another being's world might be to mine, even when sharing the same habitat. The opportunity to live another's experience is an impossibility, but in my imagination, it would be strange, disorienting, and beautiful. Would I want to return?
Vortex
17" x 17"
Acrylic on Canvas
2017
Magnet
12" x 12"
Acrylic on Canvas
2017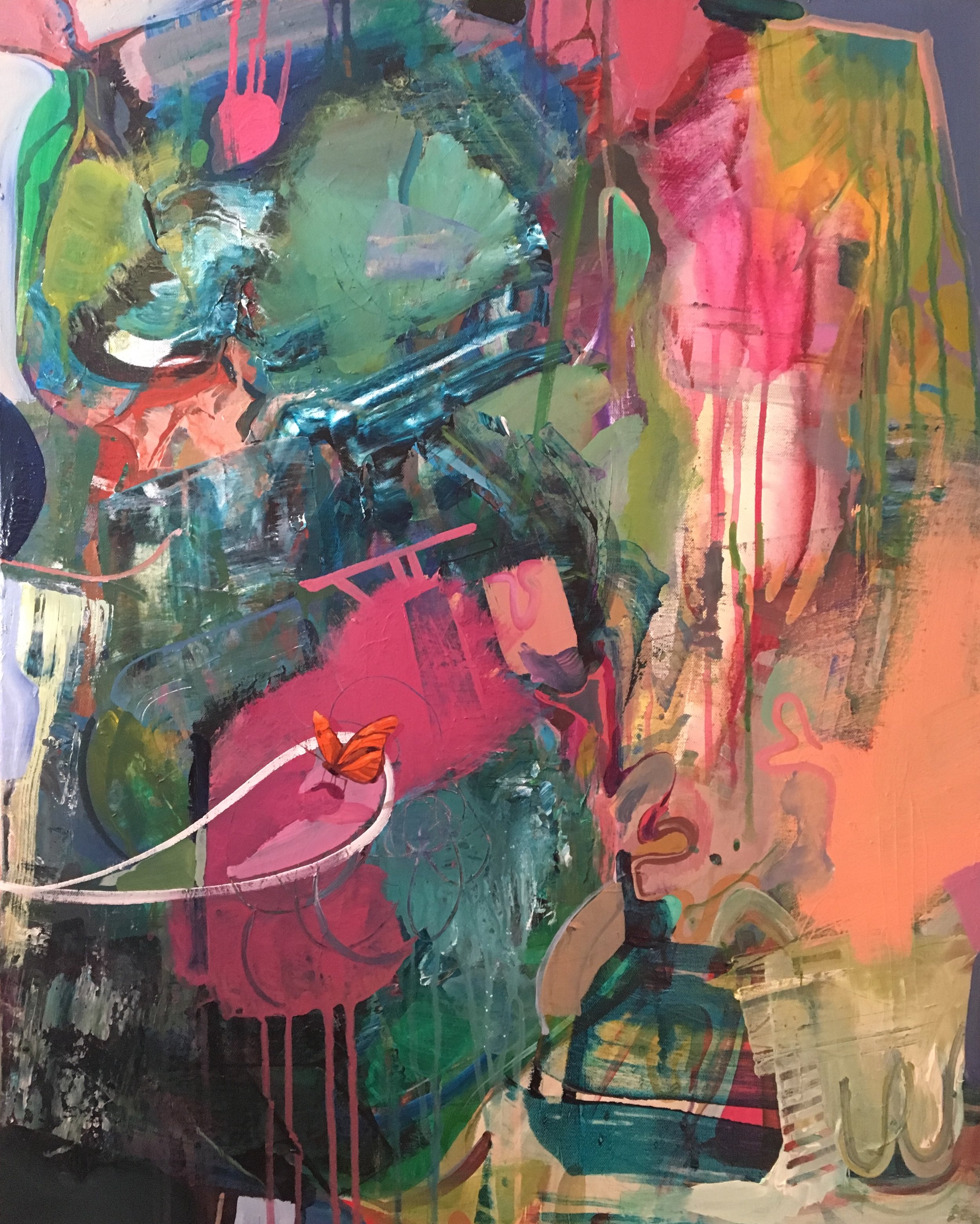 Spotlit
30" x 24"
Acrylic on Canvas
2017
SOLD
Leftover
12" x 12"
Acrylic on Canvas
2017
Fleeting Diamonds
16" x 16"
Acrylic on Canvas
2017
SOLD
Trinity
40" x 30"
Acrylic on Canvas
2017
Twirl Effect
12" x 12"
Acrylic on Canvas on Panel
2017
SOLD
A Moment's Rest
30" x 30"
Acrylic on Canvas
2017
Nocturne
approx. 39.5" x 48.5"
Acrylic on Canvas
2017
The Middle of the Farmlight
36" x 36"
Acrylic on Canvas
2017
Precipice
30" x 24"
Acrylic on Canvas
2017
SOLD